A solution that fuels ingenuity
RxParadigm is redefining the PBM marketplace through increased transparency that delivers real economic value to PBMs and payers and allows them to better compete. We pass all rebate monies (RxParadigm retains Zero rebate dollars) collected from drug manufacturers to you, so you can deploy that capital to what best fits your business. We then provide leading-edge technology that allows you to customize your solution offering, focusing on what's most important to your clients. We even offer long-term financing of high-cost gene and orphan drug therapies.
RxParadigm creates a vibrant marketplace that enables PBMs/payers to be competitive, and offers ways for providers to lower the cost of care.

Better for
Patients
A drug formulary designed to enhance patient experience
Medication adherence programs that reduce overall healthcare expenditure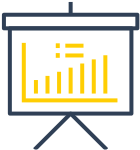 Better for
Business
Levels the playing field, encourages competition, and fuels the invention of timely PBM products
Provides payers an alternative to traditional models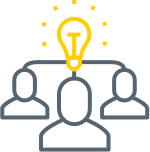 Better for
Innovation
Introduces the power of blockchain technology to offer never-before-realized transparency in the marketplace to administer rebates programs, including point-of-sale discounts
Provides the margins, tools, and solutions for PBMs to differentiate themselves from competition, and build the value of their client relationships
Opens a new realm of competition, making PBMs and payers more competitive