A Solution that Fuels Ingenuity
Thought leadership is at the core of the business. RxParadigm has entered the Pharmacy Solutions marketplace to redefine what it means to provide an extreme pass-through service model.
Providing leading-edge solutions that allow clients to customize their product offerings, focusing on what is most important to their members. Service offerings include long-term financing of high-cost gene and orphan drug therapies.
RxParadigm creates a vibrant marketplace by driving neoteric solutions to the difficult challenges faced by Payers, Pharmaceutical Manufacturers, Providers and Covered Entities. 

Better for
Patients
A drug formulary designed to enhance patient experience
Chronic Disease Drug Management programs that enhance quality of care and reduces overall healthcare expenditures
AI-Powered Prior Authorization reduces administrative burdens for providers while simultaneously improving overall patient outcomes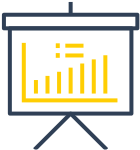 Better for
Business
Levels the playing field, encourages competition and fuels the invention of timely pharmacy solutions
Provides Payers, Pharma and Covered Entities an alternative to traditional models
RxParadigm's Flex Financing manages exposure and risk through long-term financing of high-cost gene and orphan drug therapies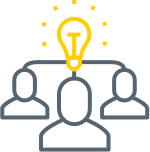 Better for
Innovation
Introduces the power of blockchain technology with Tungsten+ PLUS to offer extreme transparency to the marketplace for rebate administration and management
High performance 340B Pharmacy Network delivers unique solutions for payers, covered entities and pharmaceutical manufacturers to tackle rising industry challenges